How to Make the Holidays Happy for Pets
Everyone loves the holiday season, but pets sometimes get overlooked in the midst of all the hustle, bustle, shopping, and celebrating. During the winter months and holiday festivities, it's important to pay close attention to your pets to make sure they stay healthy, happy, and away from seasonal dangers.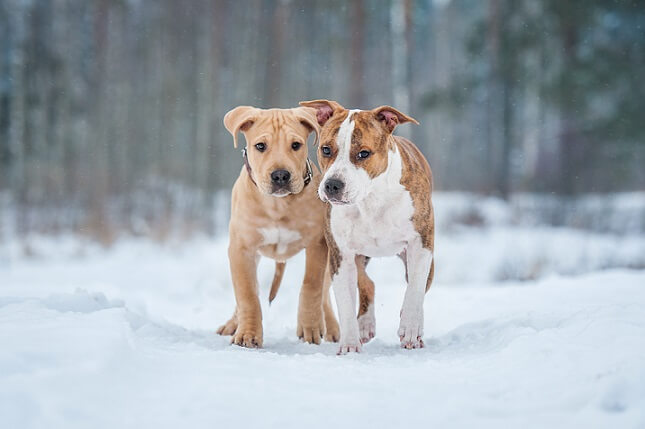 5 Tips to Keep Your Pets Safe and Happy This Season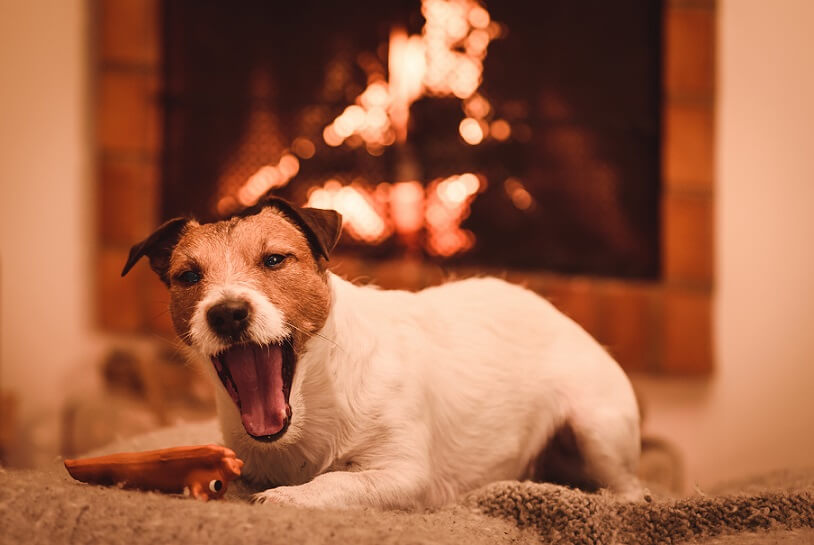 Baby, it's cold outside – even for your furry friends! If pets are outdoors, make sure they have a warm shelter with dry bedding to retreat to and be sure to change their water frequently to prevent it from freezing over.
If pets only go out with you for walks, keep an eye on their paws. The cold can chap their delicate paw pads and you might need to get a set of booties for your dog or apply a paw ointment upon returning indoors. It's also good to wash your pet's paws after walks outside, as they can pick up toxic antifreeze and ice melt and then ingest it when they lick it away later.
Keep your pet in mind when you make travel plans. Will your pet travel with you? If so, what will you need to pack and how much extra time will it take you to arrive at your destination? Will you leave your pet behind? If so, will you hire a pet sitter or check your dog into a boarding facility. Either way, make sure your dog has the proper vaccinations, supplies, and health certificates ahead of time.
Tempting treats fill the holiday season. Unfortunately, most of these are harmful to pets. Keep them out of the kitchen, away from the table, and make sure they don't ingest any toxic substances (onions, garlic, raisins, nuts, chocolate, xylitol, and more).
Twinkling lights, poinsettias, holly, tinsel, wrapping paper, strings, bows, and other trappings of the season are all dangerous for pets. Keep them away from your decorations or put up a gate around the tree to prevent them from accidentally chewing or ingesting something they shouldn't.
5. Exercise and Attention
You're busier than ever, but your pet still needs attention and exercise. Do your best to continue your regular routine through the hectic season.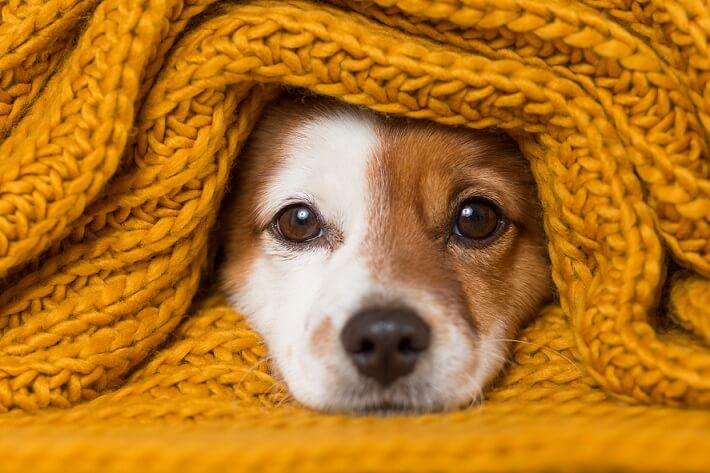 Make an Emergency Plan for Your Pet
No matter the season and festivities, it's always smart to have an emergency plan in place for your pet. We recommend keeping the number for the ASPCA's Animal Poison Control Hotline on-hand and the number for Animal Wellness Center's nearest location. To learn more about the holiday precautions you can take to keep your pets safe, we welcome you to schedule a checkup today.