Veterinary Surgical Services at Animal Wellness Center
It can be stressful when a pet requires surgery. Whether a routine spay or neuter procedure or an emergency surgery, you can rest easy knowing your pet is in experienced hands at Animal Wellness Center. Our surgeons use only the highest quality medications and state-of-the-art surgical techniques and tools to ensure safe procedures with minimal pain and recovery time.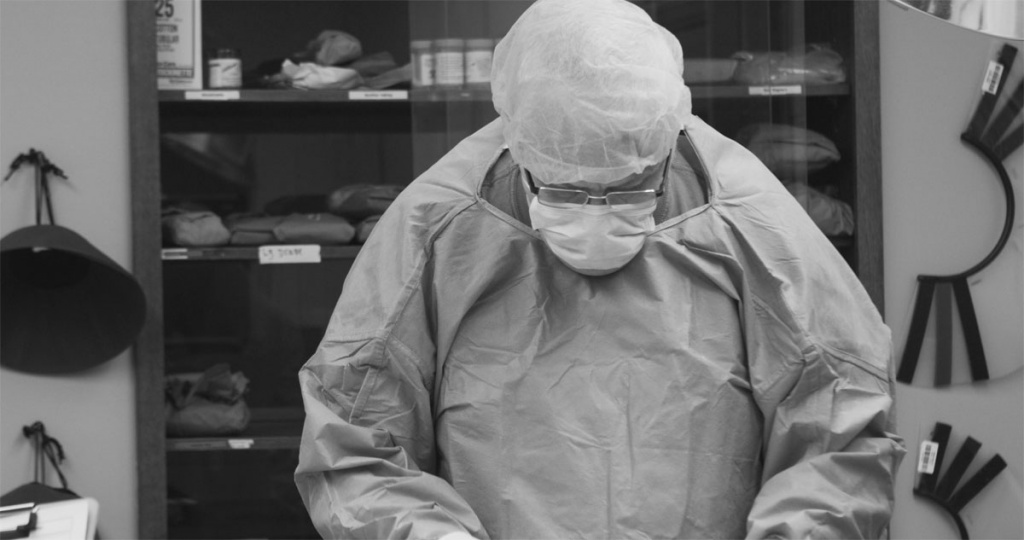 Types of Surgery Provided
We provide pet patients with a variety of surgical procedures to treat disease, repair injuries, or address other concerns.
Spay and Neuter – Any pet not intended for breeding should be spayed or neutered. Sterilizing pets prevents unwanted litters and the subsequent overcrowding of animal shelters. It also eliminates undesirable behaviors, such as wandering, aggressing, vocalization, and marking territory. In addition, spaying and neutering pets eliminates the chances of certain cancers and reduces the risk of pets contracting contagious diseases.
Injury Treatment – Broken bones, fractures, and internal injuries are common injuries for dogs and cats. These injuries can occur unexpectedly with minor accidents like falling off the sofa or as the result of a more serious incident like a car accident. Using our in-house diagnostics and x-ray capabilities, our veterinarian will diagnose your pet to determine what treatment is required to repair the injury.
Foreign Body Surgery – If a pet accidentally ingests a foreign object that does not pass naturally, it will require removal.
Cystotomy – Bladder stones are extremely uncomfortable and can cause pain to your pets. From intial diagnostics to treatment and ultimately surgery(if necessary), we have the tools to treat this disease.
In addition to these types of surgical procedures, we offer a comprehensive list of soft tissue, orthopedic, and other surgeries.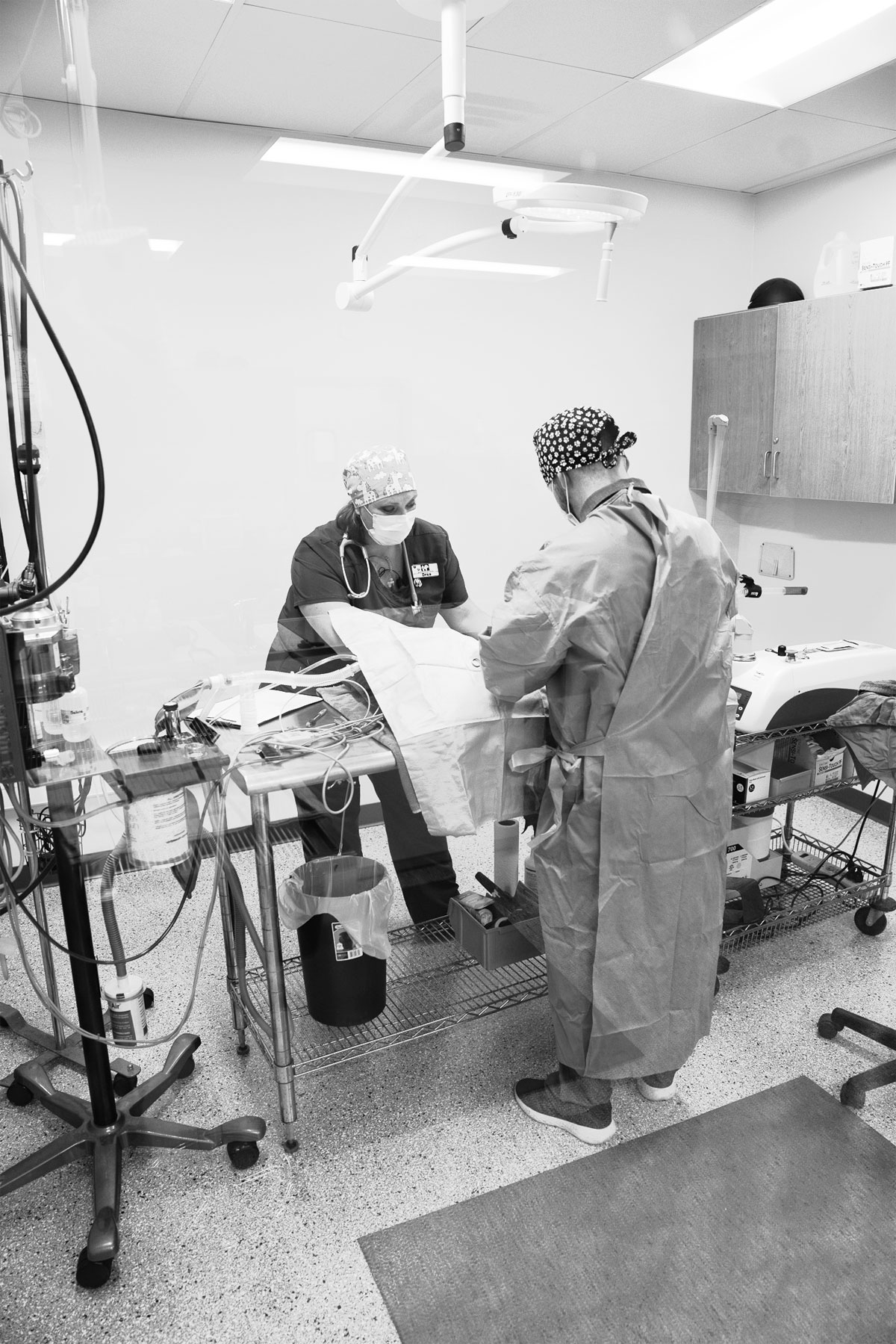 What to Expect Before, During, and After Your Pet's Surgical Procedure
Our veterinarians will walk you through everything you should expect prior to your pet's procedure. We will provide you with instructions for preparing your pet for surgery, such as the administration of any medications and no food or water for a set amount of time.
With every procedure, we administer high quality anesthesia to ensure pets experience no pain or anxiety during surgery. In addition, our veterinary surgeons use state-of-the-art equipment and tools for monitoring your pet's vital signs. We always recommend the least-invasive procedure available for treatment in order to reduce your pet's recovery time and pain.
We will also provide you with instructions for your pet's care following surgery. With some procedures, pets are able to return home the same day. We will provide you with all the supplies and medications needed to keep your pet comfortable and happy while he or she recovers. At-home care following surgery might require your pet to wear a collar that will prevent him or her from licking or biting at the incision site. We also recommend limiting your pet's physical activities post surgery.
Five Locations for Convenient Surgical Care
All five Animal Wellness Center locations in Waukesha, Oak Creek, Burlington, Fond du Lac, and Watertown provide surgical services to dogs, puppies, cats, and kittens. To schedule an appointment or learn more about your pet's upcoming procedure, we welcome you to contact our office today.