At Animal Wellness Center, we strive to provide complete veterinary care for our pet patients in one place (at five locations). Comprehensive care wouldn't be complete without a full-service pharmacy. Our pharmacy locations are fully stocked with prescription medications, nutritional supplements, prescription pet foods, and medical devices for both dogs and cats.
If your pet suffers from an underlying condition, chronic pain, contracted an infection, underwent surgery, has an acute condition, or has suffered an injury, our veterinarian might prescribe your pet medication to be taken at home. Once the underlying condition is determined and your pet receives a diagnosis from our veterinarian, you and your pet will be able to return home with everything you need.
We'll also provide you with thorough and clear instructions on how to administer your pet's medications. If your pet has a difficult time taking medication, we can recommend a variety of methods from hiding pills in small bits of their favorite foods to using specially designed pet treats for administration.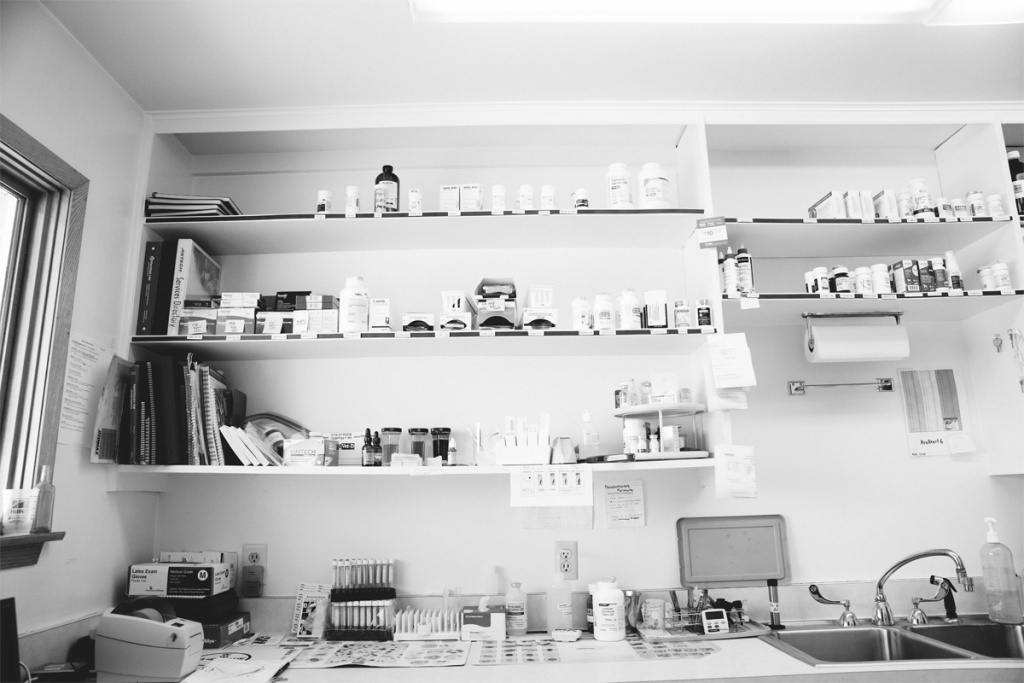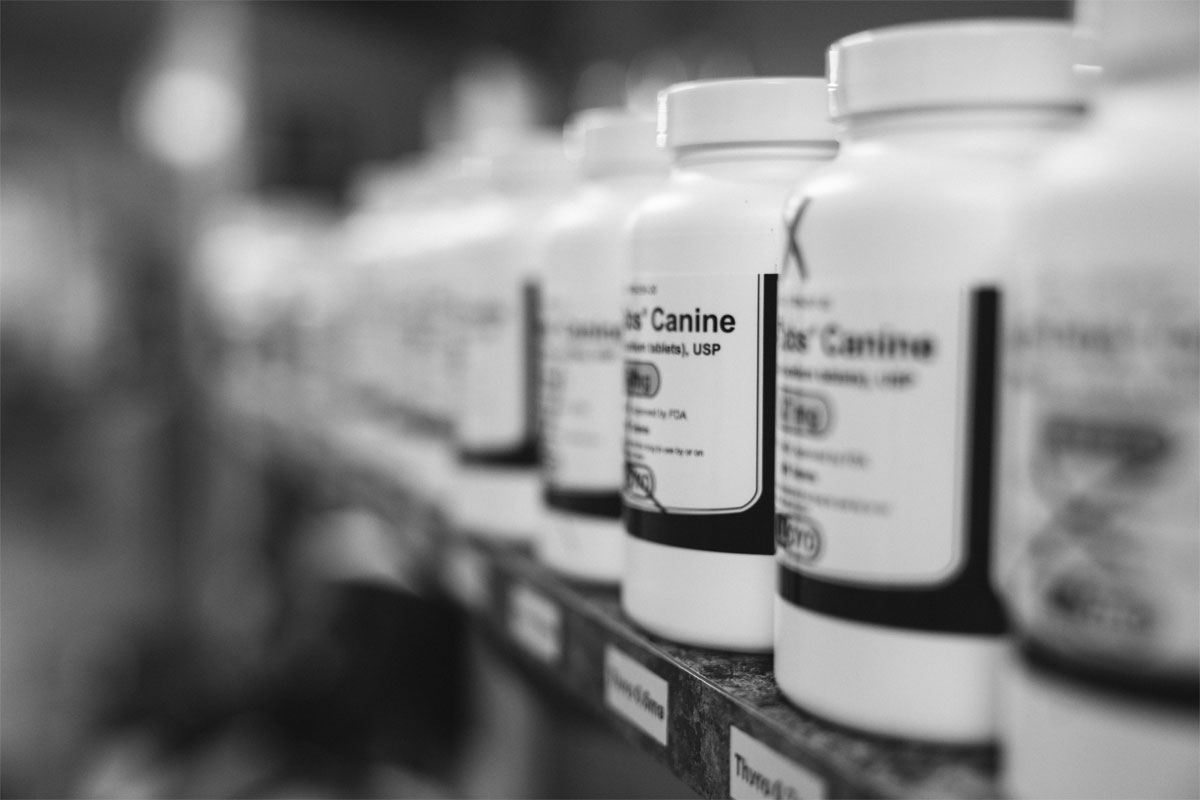 Assured Quality and Safety
If your pet needs medications or supplements, we recommend purchasing them from our full service pharmacy. We stock only the highest quality brands sourced from well-trusted manufacturers. In addition, we ensure all medications and supplements are stored at the proper temperatures to maintain shelf life and effectiveness.
What to Do If Your Pet Runs Out of Medication
If your pet runs out of medication, contact our pharmacy right away. We'll do our best to fill the prescription, so your pet can resume treatment as quickly as possible. Never administer human medications to pets or give them medications which were prescribed to another animal. This can be extremely dangerous, as each pet is different and human medications can be toxic and fatal for pets.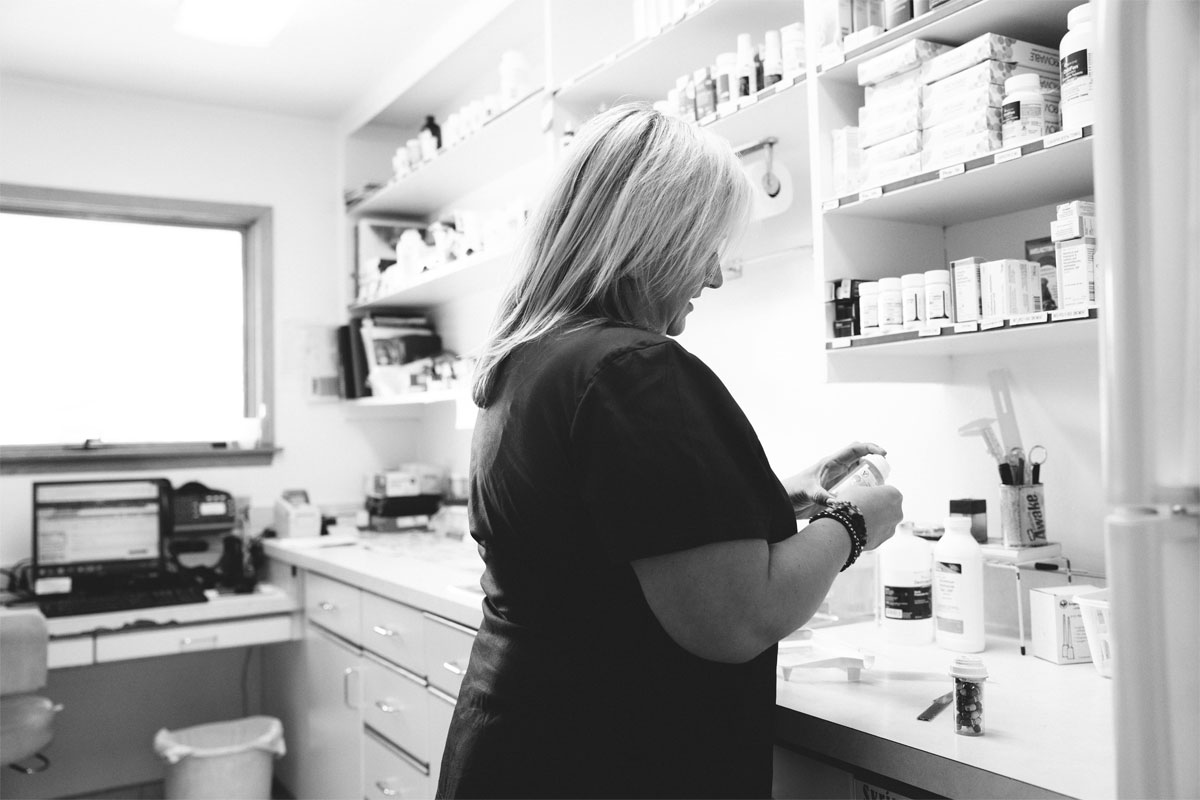 Five Locations, Five Pharmacies for Truly Convenient Care
Each of Animal Wellness Center's five locations provides patients with a full service pharmacy to provide everything you need for your pet's care — from veterinarian prescribed diets and nutritional supplements to prescription medications and medical devices. For more information or to request a refill of your pet's medication, contact our office today.