Our Veterinarians Treat Canine Genetic Disorders
Genetics are the number one cause of health problems in purebred dogs. Centuries of selective breeding has caused certain breeds to have more genetic disorders and physical ailments than others. If you are the owner of a purebred pet, you'll want to be aware of common issues to keep your pooch as healthy as possible.
Additional health problems may be caused by your dog's body type. Larger dog breeds like Great Danes and Irish Wolfhounds are more prone to developing hip dysplasia due to their size. Similarly, smaller breeds like Chihuahuas are at risk for physical injury from falls or rough play. If your dog was adopted through a shelter and does not have a pedigree, there are ways to determine their genetic background. You'll want to know as much as possible in order to know which breed-related health problems to watch out for with your pooch. Our veterinarians are familiar with many breeds and their treatment.
Dog Breeds with the Most Genetic Disorders
Learn more about each of these popular breed and their common health issues below. If you own a dog descended from one of these breeds, make sure you regularly take them to visit the experienced Waukesha veterinarians of Animal Wellness Center for observation and preventative care.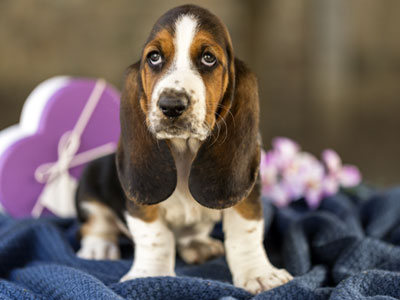 Short legs, long body, floppy ears, droopy eyes, wrinkles
Bloating, glaucoma, kneecap dislocation, elbow dysplasia
Due to the unusual proportions of Basset Hounds, they often experience bloat. This condition occurs when the stomach cannot pass air, food, and water through the digestive system. In turn, this can lead to discomfort for the dog and fatally harm the surrounding organs as pressure builds.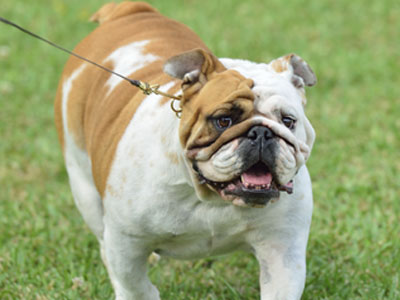 Bull Dog (English and French)
Short snout, wide shoulders, barrel chest, narrow hips
Respiratory problems, difficult births
English bulldog: 8–10 years; French bulldog: 10–12 years
To meet pedigree standards, breeding has resulted in many genetic health problems for Bulldogs. The most common are respiratory due to Bulldogs being selectively bred to display shorter snouts. In some cases, surgery is required to open up the airways and allow the dogs to breathe easier. The body shape of Bulldogs makes natural labor difficult. Most puppies have to be removed with veterinarian assistance via caesarean section.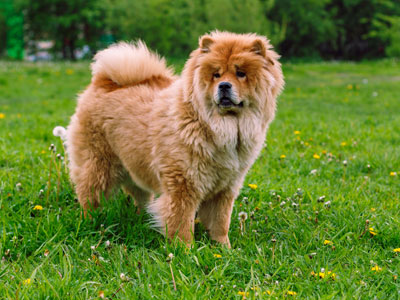 Fluffy coat, short face, blue tongue
Hip and elbow dysplasia, respiratory problems
Hip and elbow dysplasia are both likely in Chow Chows, each of which can cause limited mobility. Chow Chows may also have respiratory disorders. If their throat is not wide enough, they may snore when they sleep or cough when awake.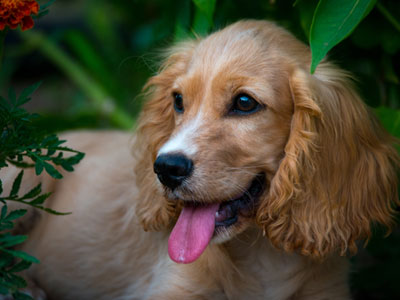 Medium-length silky coat, expressive face
Heart, bone, and eye problems, kneecap dislocation
Cocker Spaniels can have bone diseases, heart issues like cardiomyopathy, and vision problems including progressive retinal atrophy (PRA), cataracts, and glaucoma.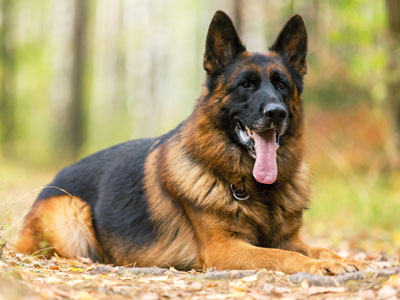 Large pointed ears, bushy tail
Vision problems, epilepsy, myelopathy
German Shepherds are very popular for their intelligence and work ethic. As a result, overbreeding has led to genetic issues in many of these pups. One of the larger problems is degenerative myelopathy, a spinal cord disease. This can cause paralysis as it weakens the leg muscles. These dogs may develop vision problems, including eventual blindness. They can also have neurological disorders like epilepsy.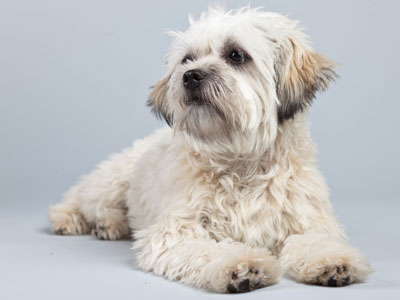 Poodle (including Miniatures and Crossbreeds)
Long muzzle, neck, and legs, floppy ears
Vision problems, joint problems
Poodle breeds may experience vision problems, ranging from cataracts to total blindness. Designer dogs (offspring of two different purebreds) are more likely to inherit the health problems of both parent breeds. Poodles often have joint problems, especially as they age.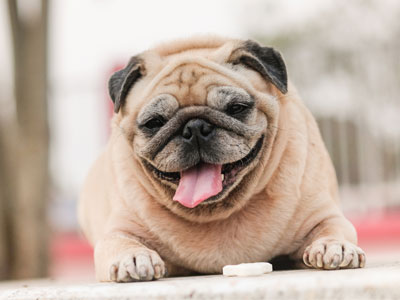 Short nose, wrinkled forehead, curly tail
Respiratory problems, dry eyes, skin infections, difficult births
In Pugs, eye problems are very common. Bulging eyes are particularly notable, as the eyes can actually "pop" out. This protrusion makes it hard for Pugs to blink and keep their eyes moisturized. This can lead to dryness and infection. Like Bulldogs, Pugs usually require cesarean sections to deliver puppies.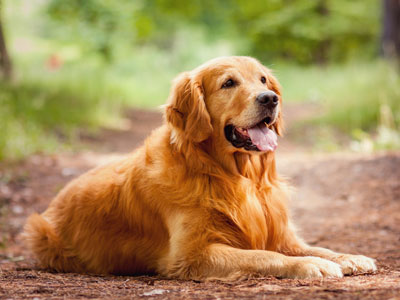 Retriever (Golden and Labrador)
Wide head, floppy ears, long coat (Golden), short coat (Labrador)
Cancer, hip and elbow dysplasia, bone disorders
Golden Retrievers are incredibly likely to develop cancer. They are also more likely to develop hip and elbow dysplasia. Labrador Retrievers are prone to bone disorders and dysplasia.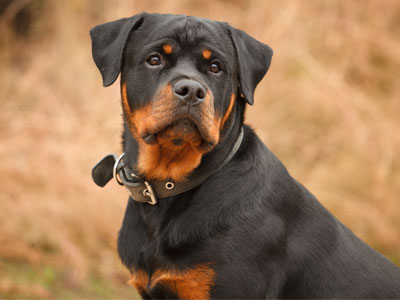 Large heads, floppy ears, black with tan markings
Osteochondrosis, cancer, vision problems, heart problems, hip and elbow dysplasia
Rottweilers puppies are susceptible to a bone disorder called osteochondrosis. This condition causes weakness in the bones as they age. These dogs may develop cancer at a greater rate than similar breeds. Rotties are also likely to have vision and cardiac health problems.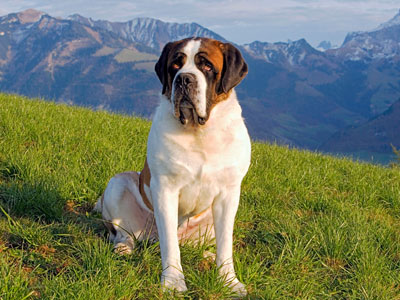 High floppy ears, dark and slightly droopy eyes, wrinkled forehead, jowls
Heart problems, bone cancer, hip and elbow dysplasia
Saint Bernard dogs have a shorter average lifespan than other dog breeds of similar size, less than 10 years. Abnormal heart muscles, known as cardiomyopathy, can be fatal for this breed. They may develop hip and elbow dysplasia as they age and are at a higher risk for bone cancer.