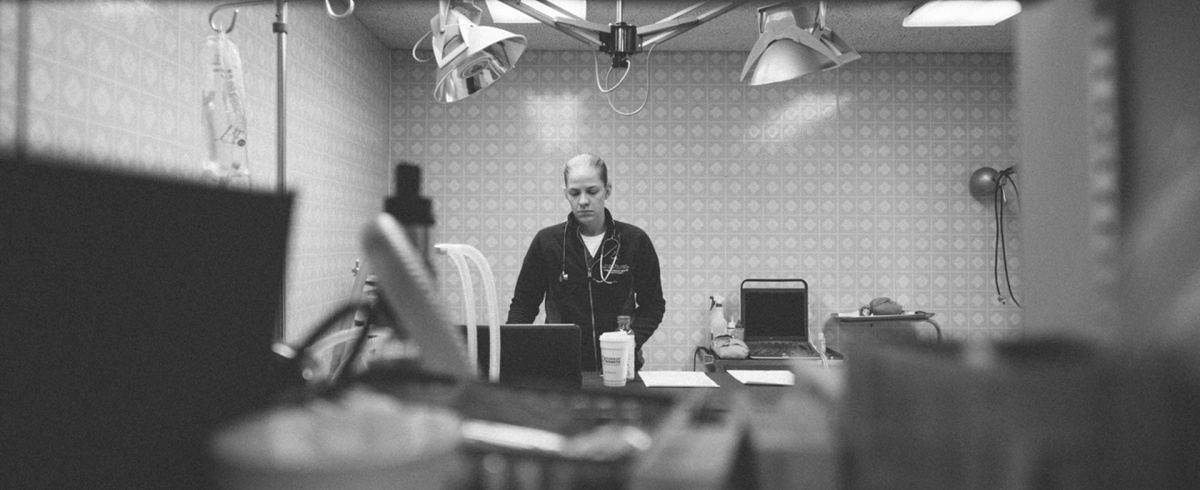 Veterinarians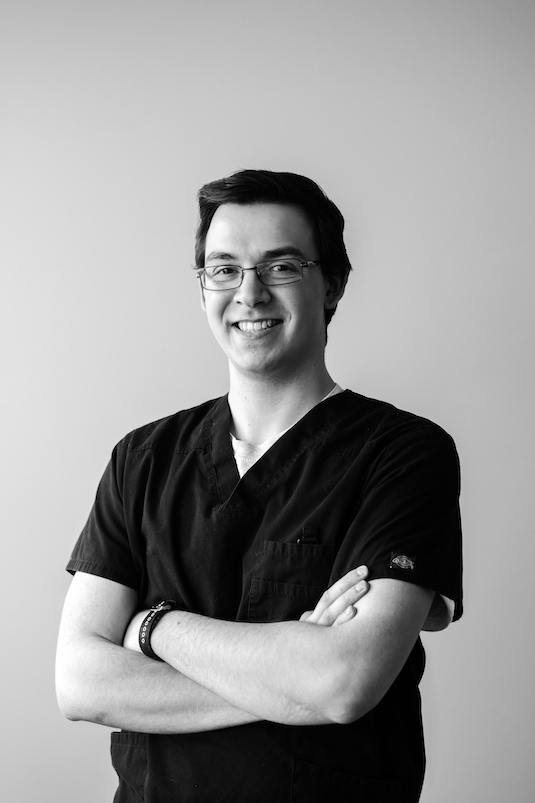 Nathan Poser, DVM
Dr. Nathan Poser is the most recent addition to Gentle Healer's veterinary staff. Dr. Nathan acquired his B.S in Animal Science from the University of Minnesota, and then graduated from the University of Wisconsin School of Veterinary Medicine as part of the Class of 2022, and joined the Gentle Healer team that summer.
Dr. Nathan was raised on a hobby farm, an upbringing that first brought his attention to animals, and shortly after to the veterinary profession. Prior to his graduation as a DVM, Dr. Nathan shadowed and interned at multiple different clinics, including joining the Gentle Healer team as an intern in the summer of Covid. Despite the chaos of curbside appointments as well as the stress and uncertainty of a global pandemic, he decided he liked us enough to join the team full-time upon graduation. As a new veterinarian in primary care, Dr. Nathan's interests are continuing to grow and evolve in ways that can better serve you and your pets.
In his free time, Dr. Nathan enjoys leisure reading, video games, hiking, and camping, and researching whatever random thoughts cross his mind.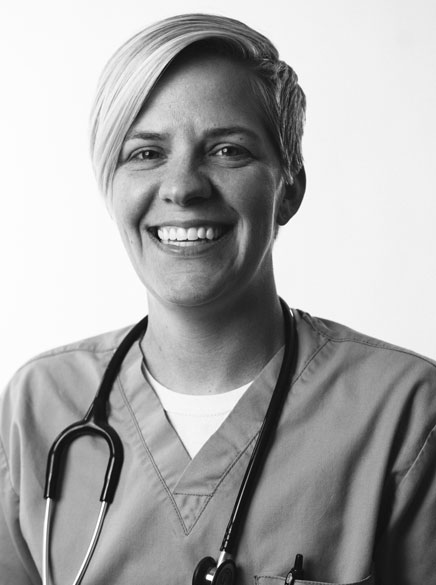 HILLERY BOYDEN, DVM
Hello everyone! I'm Dr. Hillery and am truly looking forward to meeting you all and your furry friends. I am from the Rockford, IL area (don't worry; I'm a Packer fan all the way). I always knew I wanted to work in a field of medicine. My connection with animals was a factor I couldn't deny either. So, veterinary medicine was the perfect harmony. I received my Bachelor's Degree from Rockford College with a major in Biology and minor in Chemistry. I then earned my Doctor of Veterinary Medicine degree from The University of Illinois. I practiced in my hometown area for a few years, but have always had a love for the Milwaukee region.
I have a special interest in internal medicine, dentistry, emergency medicine, and chiropractic care. I am certified in veterinary spinal manipulation therapy. This is a great additional service/wellness option for your pets!
My goal as your veterinarian is to always put your pet's well-being, health, and safety first. You are an integral part of your pet's healthcare and we need to work together to make sure this happens. Communication is key, as is trust. I look forward to working with you all and helping you take care of your pets.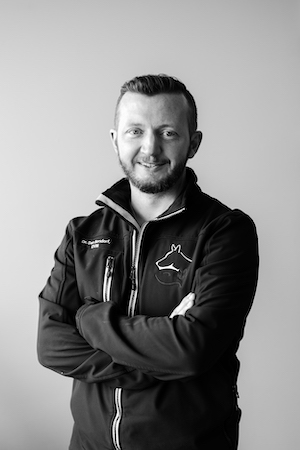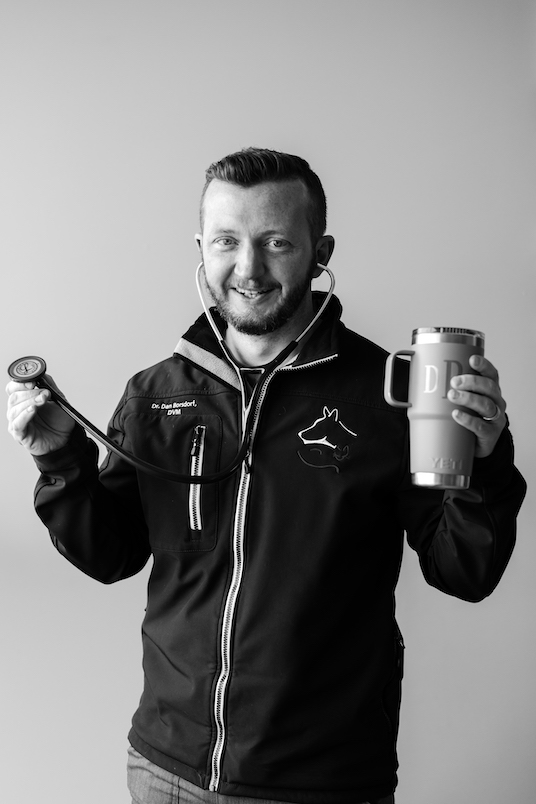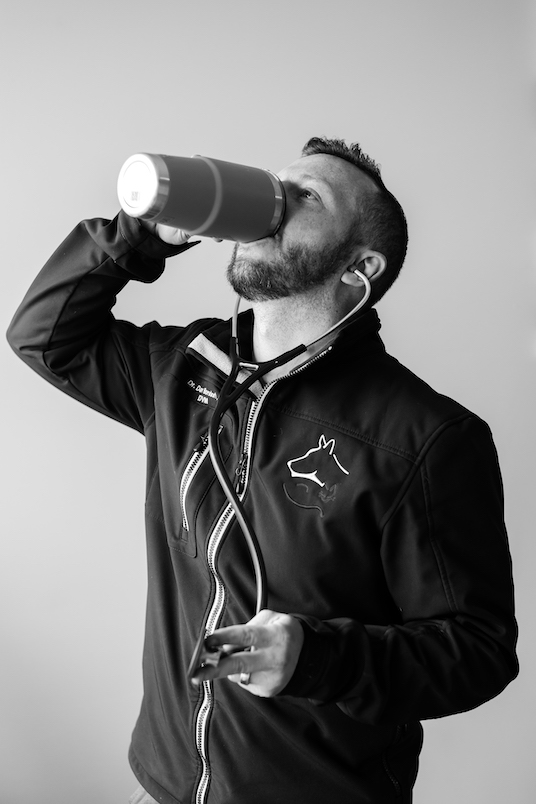 DAN BORSDORF, DVM
Ever since childhood, Dr. Dan knew his calling would take him into the field of veterinary medicine. Dr. Dan spent much of his youth getting up early, and staying up late, tending to animals of all shapes and sizes on his family-owned dairy farm in northern Illinois. Those experiences sparked his interest and desire to seek an education and career in veterinary medicine. Following high school, Dr. Dan proceeded to the University of Illinois for his 4 years of undergraduate, and subsequently his 4 additional years of graduate-level/veterinary medical studies.
Following graduation, Dr. Dan moved to Ohio and spent the first year of his career in mixed practice out in the Buckeye state, working on a wide variety of farm animals (cows, horses, goats, sheep, pigs, etc), as well as dogs and cats prior to returning to Wisconsin. After a few years of mixed practice in Wisconsin, Dr. Dan accepted a position at a specialty hospital in Madison, Wisconsin practicing emergency medicine. After honing his skills in emergency medicine, Dr. Dan elected to join Animal Wellness Center-Waukesha and help provide the best possible care to the pets and pet parents of the Waukesha area.
When asked what he likes most about veterinary medicine, Dr. Dan replied,
"I love the fact that it [veterinary medicine] has so many moving parts. On any given day I am a surgeon, dermatologist, gastroenterologist, radiologist, etc. Being a veterinarian also allows me to be an advocate for animals, the veterinary industry, as well as agriculture. This level of outreach allows me to educate my clients and dispel common misconceptions about health, medicine, and livestock production that are commonly misrepresented. Additionally, much like human medicine, veterinary medicine is always changing. The practices of 20 years ago are not the same as today, and the practices we use 20 years from now will be different still…This means that we as veterinary professionals and as pet owners need to be willing to adapt, learn, and change with it in order to provide the best standard of care to our 4 legged family members! It's an amazing profession to be in and it's never a dull moment!"
Outside of work, Dr. Dan can usually be found lifting weights in the gym, trying a new restaurant, hidden away with his nose in a book, watching a movie, or (in the winter) out snowboarding!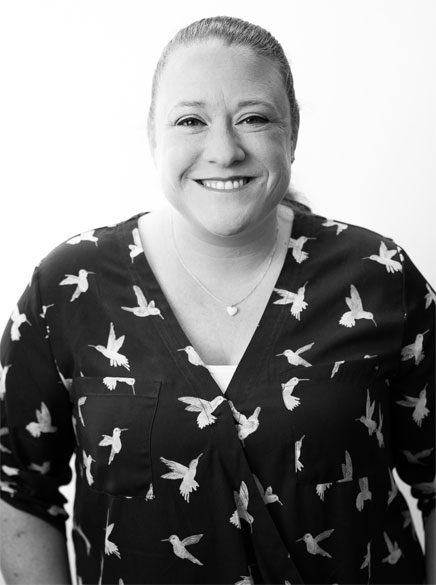 KATHLEEN BLESSING, DVM
Dr. Blessing is originally from the Chicagoland area and is a die-hard Bears fan, but please don't hold that against her. The Milwaukee area holds a special place in her heart because she received her undergraduate degree at the University of Wisconsin-Parkside in Kenosha.
Dr. Blessing is Irish and very proud of that fact. During her time at Parkside, she studied abroad in Ireland for 5 months. There she learned the culture of her grandparents and shadowed a large animal veterinarian. Because of this fact, she almost became a large animal veterinarian.
Dr. Blessing graduated from the University of Wisconsin-Madison School of Veterinary Medicine in 2009. She has a special interest in behavior, ultrasound, and special species or pocket pets.
During her free time, Dr. Blessing likes to walk her dogs, laugh at her cats, and play with her daughter. She also likes reading, watching T.V. and sometimes spending time with her husband.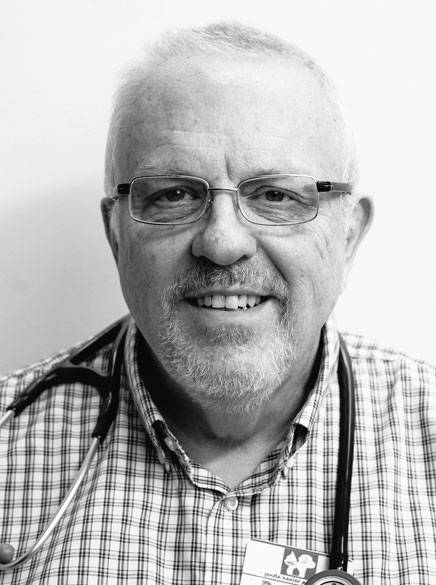 SCOTT HARMAN, DVM
Bio coming soon!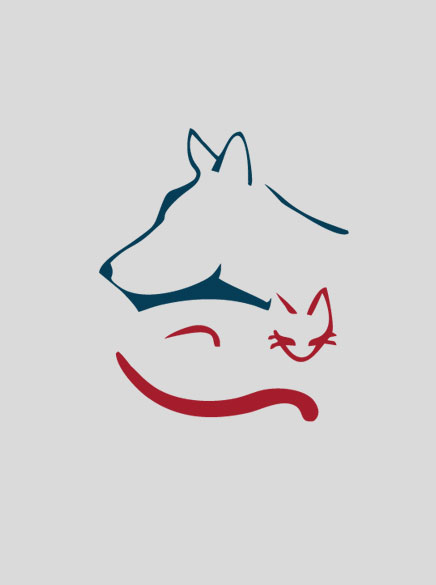 Ben Seebart, DVM
Hi all! I'm Dr. Ben. I grew up in Green Bay, went to undergrad at the University of Minnesota – Twin Cities, and went to veterinary school at the University of Wisconsin – Madison. I graduated from vet school in 2007 and have been doing this crazy (but very rewarding!) job ever since. I have a strong interest in surgery both soft tissue and orthopedic, but I also enjoy internal medicine. (Of course, puppy and kitten exams are the best!) My wife, Kathleen, is also a veterinarian and we have 1 daughter, Evangeline. Our current zoo consists of 3 dogs (Portia, Taffy, and Gigi), 3 cats (Sammie, Phoenix, and Edna), and various fish. Phoenix is the first cat that I ever got to do surgery on. I spayed her as a Humane Society cat my 3rd year in vet school. In my free time I enjoy golfing, reading, and going to Brewer's games. I look forward to meeting you and your furry members of the family.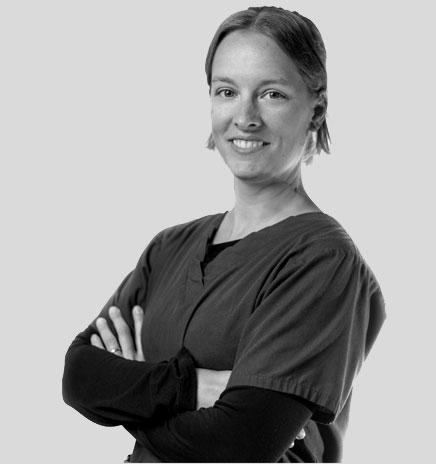 Karie Redlich, DVM
Bio coming soon!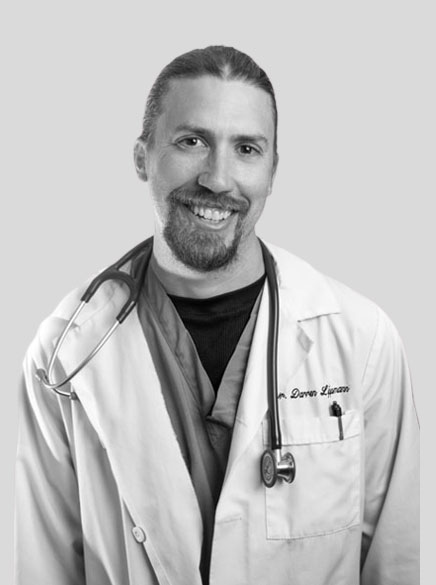 Darren Lippmann, DVM
Hello, and good day! I am Dr. Darren M. Lippmann and I have been practicing veterinary medicine since 2011. I have been fortunate to have found a true calling as a veterinarian. I was lucky enough to go to veterinary school at Saint George's University in Grenada and do my clinical year at the Murdoch University in Perth, Australia. I love meeting and working with all of the wonderful pets and their owners. I am excited about each workday as being variable and sometimes challenging. I enjoy discussing with clients about the best medicine for their individual pets and going over options that are best for everyone. I have a wonderful and talented wife and fellow veterinarian, Dr. Anji Lippmann, and three rather rambunctious boys. We have four cats, a dog, leopard geckos, hermit crabs, a tortoise and fish. In my free time, I enjoy spending time with my family, golfing, fishing, hiking, and kayaking. I am excited to be working at Animal Wellness Center and am looking forward to helping your beloved pets!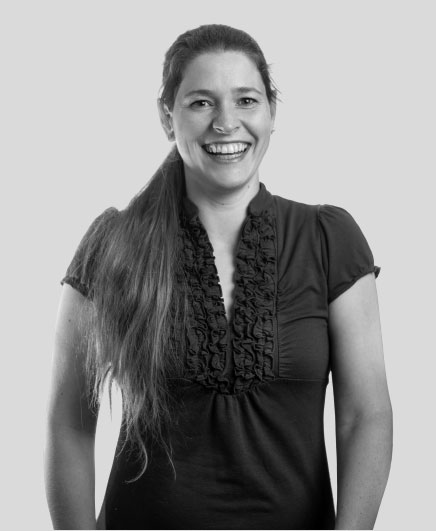 Anji Lippmann, DVM
Dr. Anji Lippmann completed her undergraduate coursework at Florida Southern College in Lakeland, Florida, with a major in biology and minors in chemistry and religion. She attended veterinary school at St. George's University in Grenada, completing her fourth year at Murdoch University in Perth, Western Australia. She completed a rotating internship at Atlantic Coast Veterinary Specialists on Long Island, followed by a surgical internship at New York Veterinary Specialty and Emergency Center. She then worked as an emergency veterinarian for a number of years, before finding her home in general practice.
Her professional interests include orthopedic and soft tissue surgery, ultrasonography, dental care, internal medicine, and geriatric quality of life. She met her wonderful husband, Darren, in veterinary school. They have three rowdy boys, four cats, a dog, leopard geckos, a tortoise, and a myriad of fish. In her free time she enjoys reading, hiking, and gardening.




TESTIMONIALS
What Pet Owners Are Saying On Google
The best place to take your pets and the care is outstanding and the people are very caring towards your pets needs and they take the time to explain everything you need to do and watch out for....even got a follow up call the need morning to see how buddy was doing That's priceless.....

Jeff Wieland


Great, caring and affordable vetrenarian. When we called and told them our dog had the symptoms of and we were pretty certain she had lymphoma Cancer they made sure to get us in right away that day, we caring, expeditious, made certainly to get all her test result ASAP and we're very good at explaining all possibilities and options. Because of them out very loved German Shepherd is comfortable and has more time with us than she otherwise would have. I highly recommend this place.

Mike Troy


LOVE Animal Wellness Center of Oak Creek. Dr Blessing and D.r Hillary have been amazing to my Catahoula Leopard Dog, Sydney. She was having issues with her liver # regulating and turns out she has cancer. Not only did Dr. Blessing call me after hours to explain everything, she shared concern and tears with me over my baby. In my eyes, Dr. Blessing's last name says it all! The vets and staff treat us like family. When I call they know who I am and even ask how Sydney is doing. Every time I go to the office, Sydney is excited to see her friends and is not scared. Without Dr. Blessing and Dr. Hillary taking such good care of Sydney, I am not sure if she would still be around today. If you are looking for caring, educated, professional, dedicated people to care for your vet- Animal Wellness Center of Oak Creek is for you.

L S

© Copyright 2023 Animal Wellness Center | All Rights Reserved | Sitemap
Website & Marketing by