WELCOME TO ANIMAL WELLNESS CENTER!
Where Veterinary Medicine is Ever Evolving
Your pet is part of your family. Just like your human family members, they can get sick, injured, or develop chronic health problems. When they need treatment, Animal Wellness Center veterinarians are here to offer help. Our veterinary services cover everything from vaccinations to emergency surgery. We welcome dogs and cats of all ages to receive routine care at our Waukesha, Oak Creek, Burlington, Fond du Lac clinics, as well as our newest practice Gentle Healer Pet Clinic in Watertown. Our veterinarians love animals of all shapes and sizes. We know no two pets are exactly alike, which is why we use electronic medical records to make personalized treatment plans for each animal we meet. In-house laboratories, ultrasonography, and radiology allow us to diagnose your pet faster than ever, giving you immediate peace of mind. Treatment plans range from prescription medications to surgery.
VISIT THE SOUTHEAST WISCONSIN VET CLOSEST TO YOU
There are currently five Animal Wellness Centers in southeast Wisconsin –
Waukesha, Oak Creek, Fond du Lac, Burlington and Watertown. Our five clinics allow you to have a vet close to home so you're not stuck traveling for too long with a sick dog or cat in the backseat. If your pet requires overnight observation after surgery or treatment, they will be hospitalized right at our facilities. You'll know exactly where they are and don't have to worry about picking them up from an unfamiliar kennel. Each of the Animal Wellness Center locations has a bright red door to welcome you and your pet. Feel free to arrange a Meet & Greet with our staff to take a tour. You'll have the opportunity to see our facility, learn about our technology, and say "Hello!" to the vets and care team who will be taking care of your dog or cat.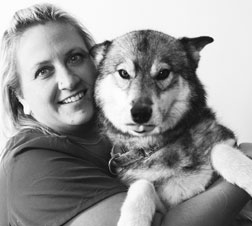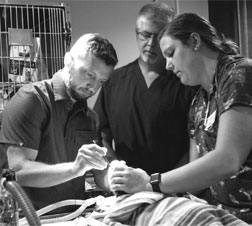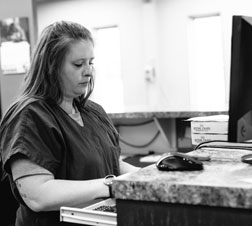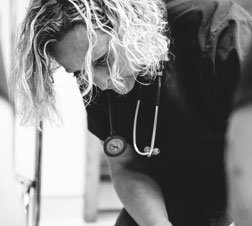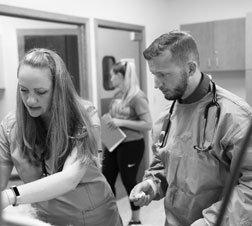 VETERINARY SERVICES
The Best Vet Technology Right at Home
Animal Wellness Center uses the latest in diagnostic technology to ensure your pet receives the treatment they need. We use an in-house laboratory to perform blood work and titer testing. Our ultrasounds and X-rays give us an inside look into your pet's health. While we are certified veterinary professionals, we are also animal lovers! Don't be surprised if your well-behaved pet receives a treat at the end of their visit.




TESTIMONIALS
What Pet Owners Are Saying On Google
© Copyright 2021 Animal Wellness Center | All Rights Reserved | Sitemap
Website & Marketing by