Healthcare Team
MEET THE VETERINARY CARE TEAM OF ANIMAL WELLNESS CENTER
Many of our staff members are from right here in Wisconsin. All of them are animal lovers with their own dogs and cats. They understand pets are part of the family, and can't wait to meet your furry family members! Click on the location below to read about each location's staff or schedule a Meet & Greet to tour one of our facilities.
KATIE, CERTIFIED VETERINARY TECHNICIAN
Hi I am Katie, a Certified Veterinary Technician here at Animal Wellness Center. With 15 years of veterinary medicine experience, caring for pets and interacting with their families is why I enjoy my career so much. I currently have 2 geriatric cats, Newby and Skip. I am originally from the Green Bay are and moved here in 2008 and am a Cheesehead at heart. In my free time I enjoy plays cards, socializing with friends, and reading.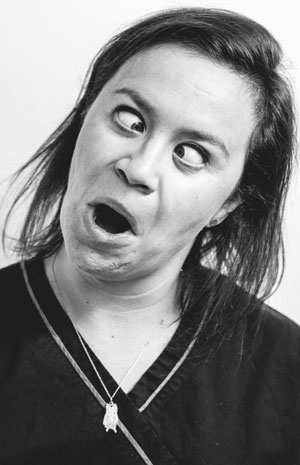 LORA, CUSTOMER SERVICE REPRESENTATIVE
Hi! My name is Lora! I am one of our team members at Animal Wellness Center. I started in 2006 and have loved my job ever since! Sometimes you will find me up front in reception or in a room assisting one of our wonderful doctors. I have been married for over 25 years and we have 3 great children and 1 beautiful grand daughter. We also have a great dane named Diesel, that you may see at one of our events, 2 cats named Shelby and Wilhelmina, along with many chickens. Some of my loves besides spending time with family and friends is being on our Harley and attending as many Chicago Blackhawks games as we can. I'm a huge fan! I look forward to seeing all of you and getting to know you more. You can find me usually between our Burlington and Waukesha locations. Have a great day!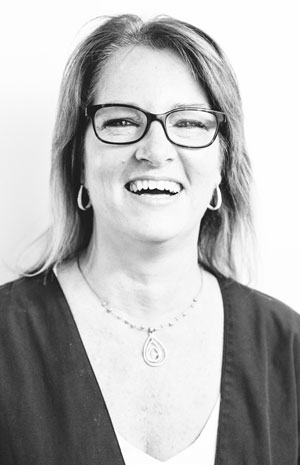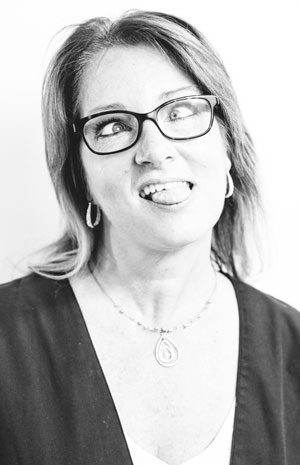 KELLEY VREVICH, CVT
Hello! My name is Kelley and I've been in the Animal Wellness Center family since 2020. Before working at AWC I worked as a veterinary assistant and animal care technician for the Wisconsin Humane Society. I received my Bachelor's degree from the University of Evansville and my Associate's degree from Gateway Technical College before becoming a Certified Veterinary Technician in October 2020. I love pets of all shapes and sizes, but squirrels are my absolute favorite!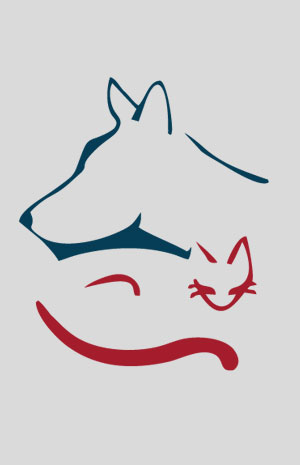 JASMINE TAUSCHER, VETERINARY TECHNICIAN
Hi! My name is Jasmine, I have been with Animal Wellness Center since August 2020 after graduating Gateway Technical College in May 2020. I have an English Bulldog named Chloe, she enjoys joining us here at work any chance she can! During my free time I enjoy kayaking and having game nights.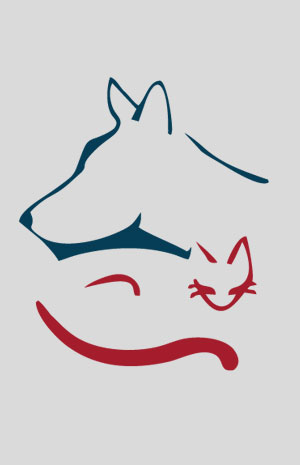 JENNIFER, VETERINARY TECHNICIAN & CUSTOMER SERVICE REPRESENTATIVE
I moved to Fond du Lac from Upper Michigan in 1994. I started working here in 1996 and have been here ever since. I went to a small private college in Upper Michigan and graduated in 1994 with an associated degree in Business Administration. I have always loved animals and enjoy working with people; so finding employment that has allowed me to combine my education, passion and interests into a career that has been very rewarding. In my spare time I love to be with my friends, family and dogs Mertyl and Esther. I also enjoy shooting pool, being outdoors in warm weather, watching football and rooting on my favorite team GO PACK GO!! Stop on by and to see us and we could chat about your pets, weather or even football!! Hope to see you soon!!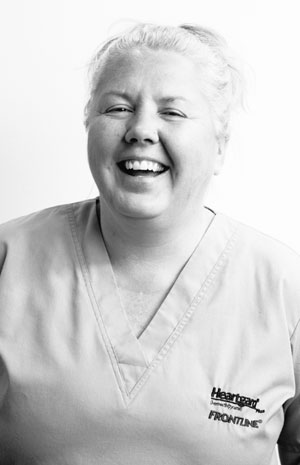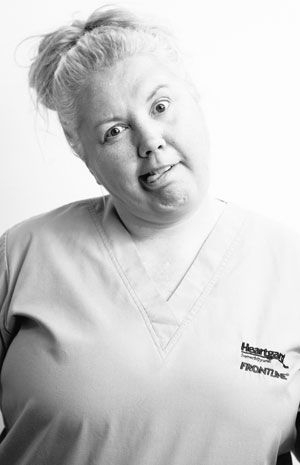 SARAH W., VETERINARY TECHNICIAN & CUSTOMER SERVICE REPRESENTATIVE
Gluten tag! My name is Sarah, I work at the Fond du Lac location. I have been working with pets ever since I was old enough to work. Practices I have worked at include general medicine, emergency care, internal medicine/specialty, and water therapy. I love furry pets just as much as the scaley ones. My home(or my zoo as I like to call it) consists of three cats(Cocoa,Peanut & River), four Snakes( 2 reticulated pythons, a ball python and a California king) and last but not least a bearded dragon named Yoshi. I love that I continue to grow and learn with Animal Wellness Center in pursuing technician work and I hope to one day help be apart of bringing in a veterinarians who specialize in exotics for this area!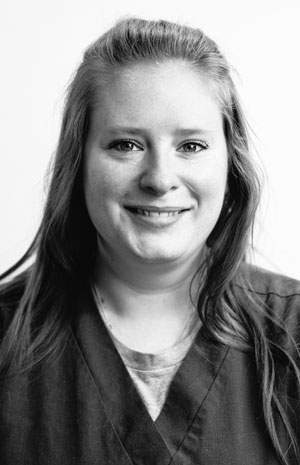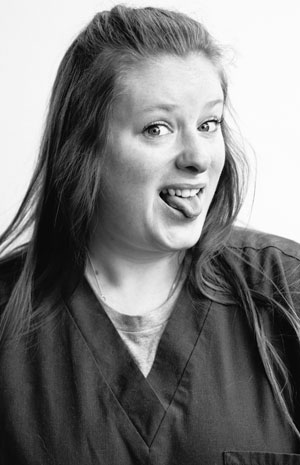 SARAH P., VETERINARY TECHNICIAN & CUSTOMER SERVICE REPRESENTATIVE
Bio coming soon!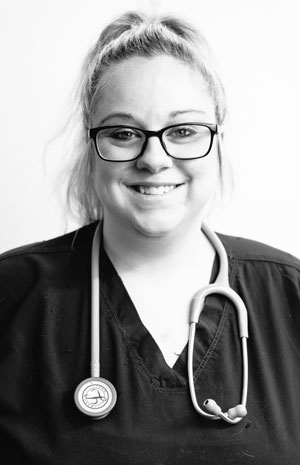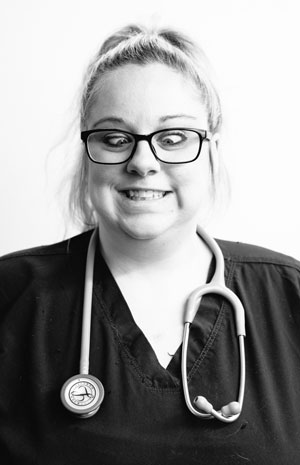 ASHLEY, VETERINARY TECHNICIAN & CUSTOMER SERVICE REPRESENTATIVE
Hello, my name is Ashley. I graduated from Broadview University in 2018 with a degree in Veterinary Technology. I have always had an interest in science and veterinary medicine. I currently have seven cats, all of which have been rescued. Two orange boys (Rollie & Garfield) two tigerstripe boys (Tiger Billy & Tobias) a dilute tortoise shell named Halo, a marbled tortoise shell named Itty Bitty and a black kitty named Angel. They are the main reason for my choice in degree. As a Veterinary Technician I have the ability to rescue and save lives. I also have a dog named Bear who is a Plotthound × Boston terrier mix. Who is as much of a handful as he sounds. If you come in PLEASE be sure to mention my cats and we will instantly get along!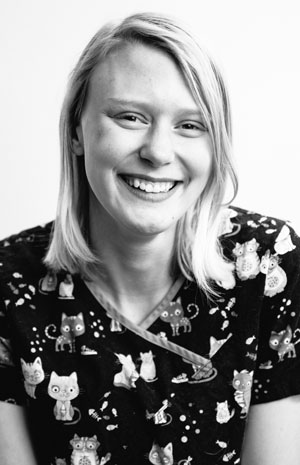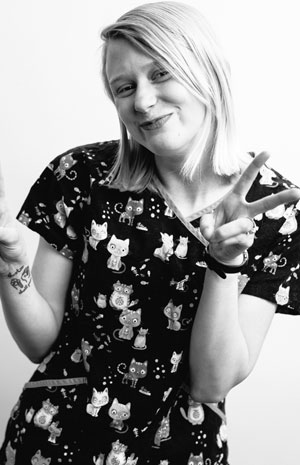 RENUKA, VETERINARY TECHNICIAN
Hello! My name is Renuka and I have been working as a veterinary technician since March of 2008. I truly love my job and working with all of our wonderful clients and their pets. I feel that all of our furry patients deserve the best care and treatment from us and their families because they are only on this earth for a little while. I look forward to meeting and caring for new clients in the future. When I am not working first and foremost, I am devoted to my amazing husband and our 3 precious dogs. I admit I am one of those people who treat their pets as their children because they are the only kids I will ever have. Needless to say, they are very spoiled. I enjoy gardening, painting and spending weekends exploring new places for food and entertainment with our family and friends.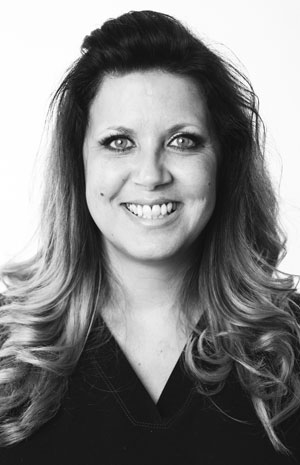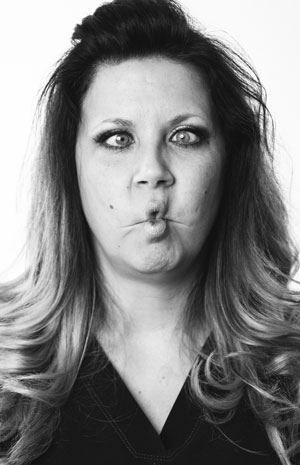 SARA B., VETERINARY TECHNICIAN
Hey everyone! My name is Sara! I've been a Veterinary Technician with Animal Wellness Center for 3 years now, and in the veterinary field for 4 years. I grew up in Hartford, WI, and graduated high school in 2011. My love for animals brought me into this field. I grew up with dogs and cats my whole life. I currently have 2 dogs of my own- a border collie mix named Milo, and a beagle mix named Paizley. To me, they are my children, and that is how I treat every other pet as well! When I'm not working, I enjoy spending time with my husband, taking the dogs for hikes, kayaking, being on the lake in summer, or just snuggling up on the couch with my fur babies.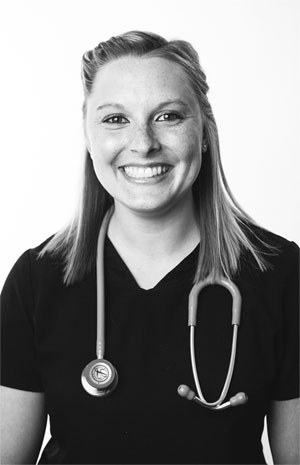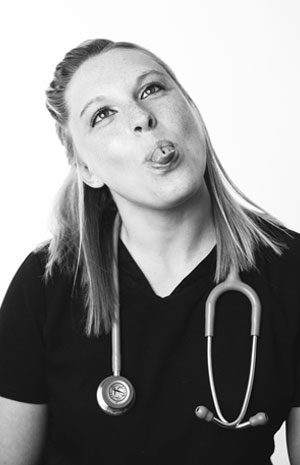 BRANDY, CERTIFIED VETERINARY TECHNICIAN
Hi everyone. My name is Brandy, aka "BB". I am a full time certified veterinary technician and have been in the field of veterinary medicine for about 20 years. My years of experience have been spent between General Practice and Emergency-Specialty Practice. I love working and teaching but, on my off days, I enjoy spending my time with my husband and son. I also have two cats at home (Tabitha and Sonya). I would like to welcome all of you and your fur babies to our family here at Animal Wellness Center.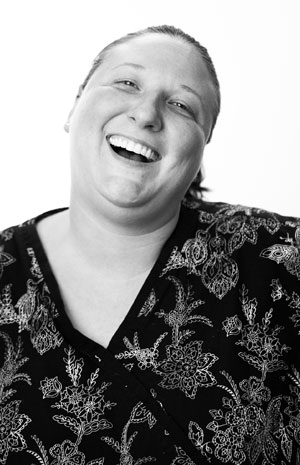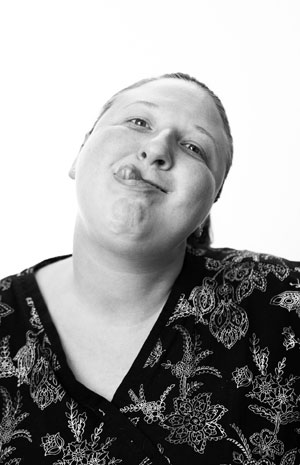 KATE, VETERINARY TECHNICIAN & CUSTOMER SERVICE REPRESENTATIVE
Konnichiwa! My name is Katelyn! I'm a Wisconsin girl with a huge heart for anything and everything pertaining to animals, Disney or nerdy things. I started my journey in the veterinary field in 2012 and have never had to "work" a day in my life since! Besides caring for the animals and their pet parents here at Animal Wellness Center of Oak Creek, I also extend my love to The Lake Shore Veterinary Specialty and ER hospital as an Emergency Relief Technician. My central interests in the veterinary field would be westernized and holistic remedies and therapy! Beyond my role as a technician, I'm also a recent proud graduate of Criminal Law from UW- Parkside. People always look at me puzzled when I tell them what I went to school for and what my current career is. However, I have BIG dreams and ambitions to put these two passions into one giant ball of awesomeness. Animal Law, advocacy, and welfare are among the few platforms that I strive to one day take on and hopefully change the way the world views animals as a whole. When not wearing scrubs, I spend my time at my second home, The Racine Theater Guild, or reenacting the Elizabethan period in the Queen's Court at The Bristol Renaissance Faire. I'm also a new member of the Princess Cabaret! I take pride in continuing my love for cheerleading by coaching the St. Catherine's Varsity Squad. Of course, none of these things bring me the same joy as my fur babies. I have two rambunctious Pomeranians, Ruby and Vixey, as well as my Sassy cat Nonnie Jean the Bean Queen. I know how much my pets mean to me and would love to extend my love and affection to your pets as well!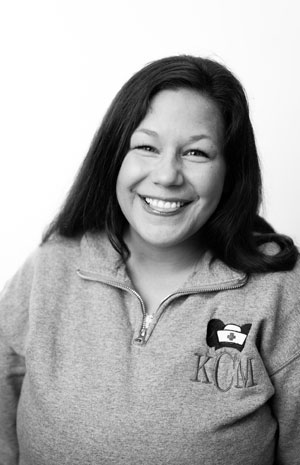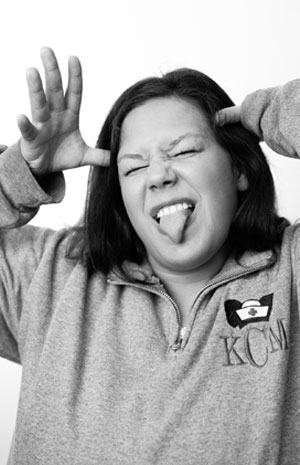 ANNA, CERTIFIED VETERINARY TECHNICIAN
Bio coming soon!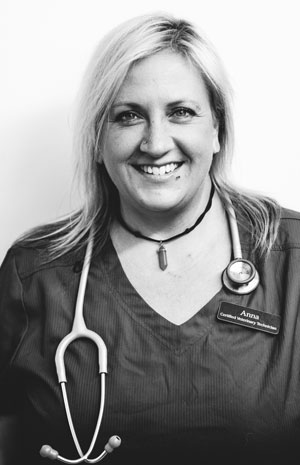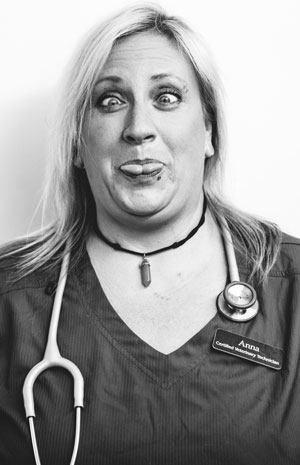 PAULA, CUSTOMER SERVICE REPRESENTATIVE
Bio coming soon!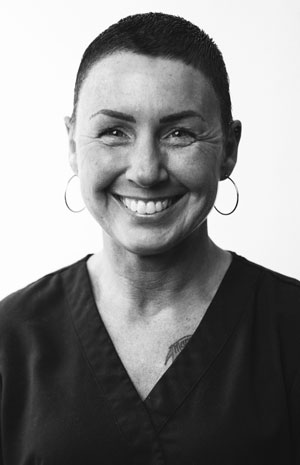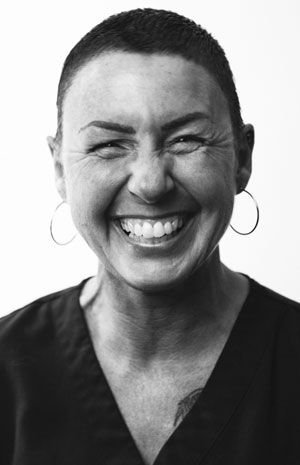 TRACI, VETERINARY TECHNICIAN
Hello, my name is Traci and I am a Veterinary Technician at Animal Wellness Center. If you have been to any of our four locations, it's very possible that you have seen me once or twice. I currently work mainly out of the Waukesha location. My focus as a veterinary technician is to ensure your pets health and safety. I enjoy being the go to person when you have questions or concerns. I am here for you, but most importantly your pet. A little bit about myself; I have been married for over 10 years to my incredible husband Nick, and have a beautiful 8-year-old named Olivia. When I am not spending my days helping your fur babies, enjoy spending time outside. I love to go camping, watch movies and play board games with anyone who is up for the challenge. I am a huge Marilyn Monroe fan and love all things Harry Potter.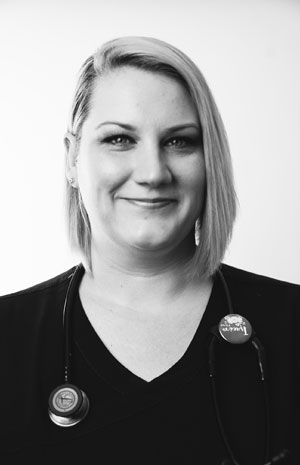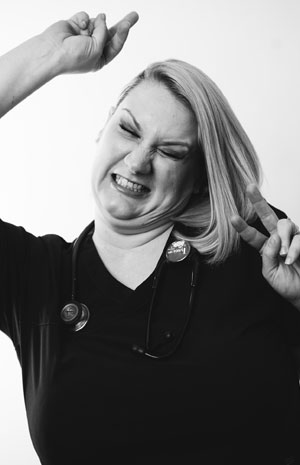 HAILEY, VETERINARY TECHNICIAN
Hi! My name is Hailey. I have been with Animal Wellness Center for about 7 months, I started in June 2017. I went to school to become a veterinarian technician at Milwaukee Career College. I also work as a certified pharmacy technician. I have known I wanted to work with animals ever since I was little. I've owned all types of animals from rabbits, iguana, ferrets to dogs and cats. I currently own 2 cats Kodiak and Felix and have 2 dogs Jarome and Queen.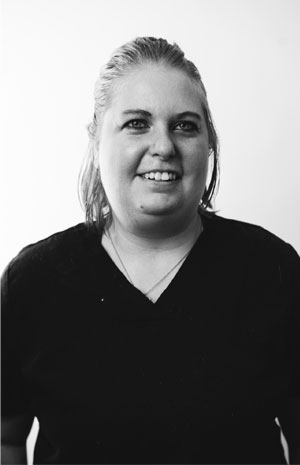 RHONDA, CUSTOMER SERVICE REPRESENTATIVE
Bio coming soon!
MERCEDES, CUSTOMER SERVICE REPRESENTATIVE
Bio coming soon!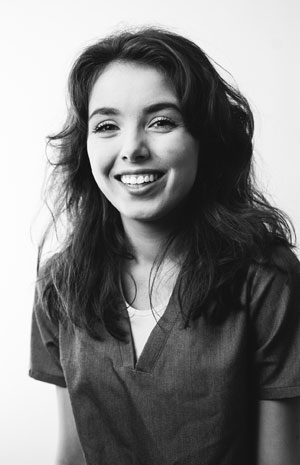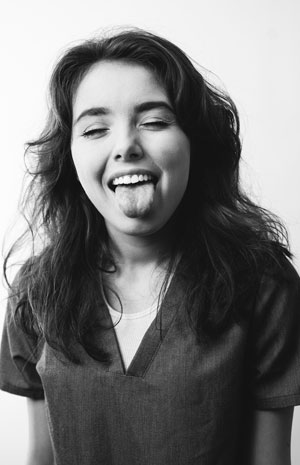 MITCH, VETERINARY INTERN
Bio coming soon!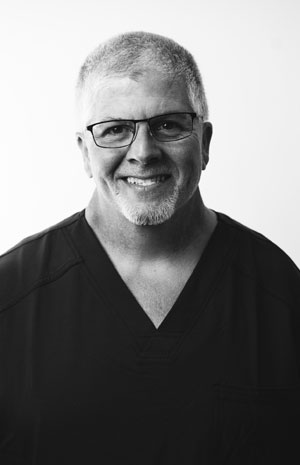 LAURA CERTIFIED VETERINARY TECHNICIAN, CLINIC MANAGER
Laura has been a wonderful addition to our team since 2012. While working and going to school she obtained her CVT license from MATC in Madison in 2013. Laura has also had over 10 years of grooming experience and has taught puppy kindergarten and beginner obedience classes. Before starting her journey to become a CVT, Laura would give horse riding lessons to younger kids. Although it has been a while since riding, she has had experience with horses since she was 8 years old. Myles is her one and only 4-legged fur baby. She is the clinic manager here at Gentle Healer.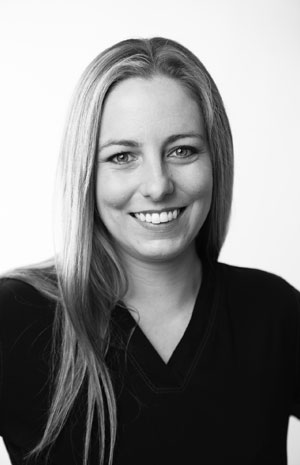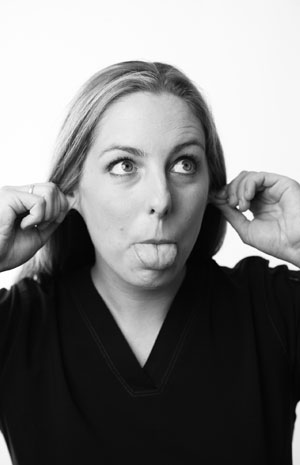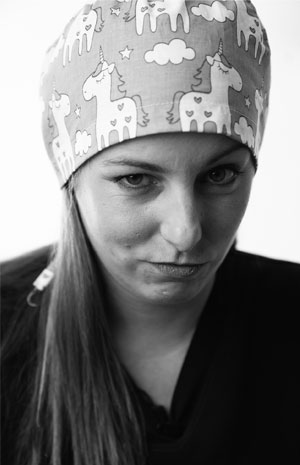 JULIE, APPROVED VETERINARY ASSISTANT
Julie started working for Gentle Healer in 2006 while at the old cream city brick house that Dr. Scott started the business in. Dr. Scott opened Gentle Healer in 2004 and Julie is one of the original employees. In 2011, she obtained her certification as an Accredited Veterinary Assistant. Having worked at pet stores for many years prior to joining Gentle Healer, Julie came to us with a lot of experience with all types of animals. Julie also comes from a long line of horse riders. She passed on her love for riding to her daughter and they currently have 4 horses. While already having a busy life working full time at our clinic, she helps out part-time at the Watertown Humane Society. She also has a large hobby farm that keeps her busy. Julie started training dogs when she was in 4H as a young girl. She now has over 17 years in teaching her own classes of puppy kindergarten and obedience classes right here at Gentle Healer.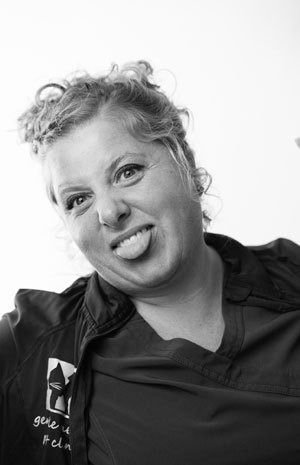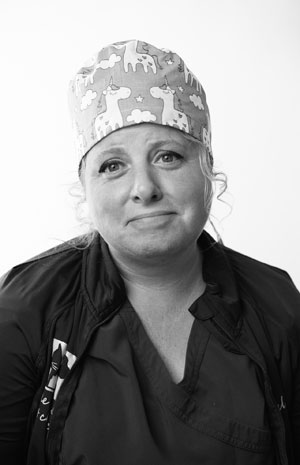 ANDREA (DREA), APPROVED VETERINARY ASSISTANT
Originally going to MPTC for cosmetology, Drea made a career change to Veterinary medicine in 2005, when she started at Gentle Healer. She is also one of the original employees of Gentle Healer when the practice was started in 2004 by Dr. Scott. Drea wears many hats at the clinic, from resident Beautician to equipment maintenance. She is often the technology problem solver. In 2011, she obtained her certificate for an Accredited Veterinary Assistant. Drea keeps busy with her two kids and her small hobby farm. She has 4 rescued dogs, and 2 cats.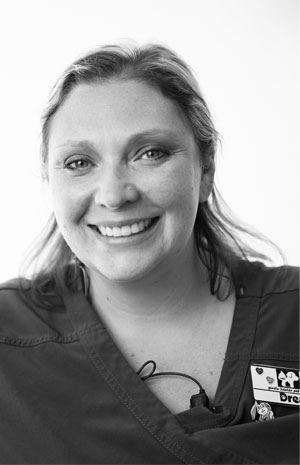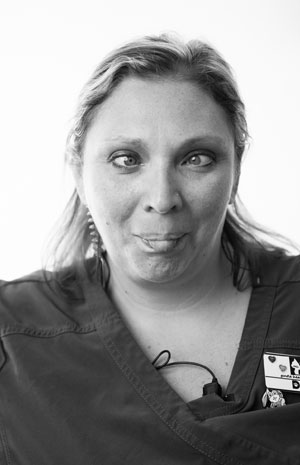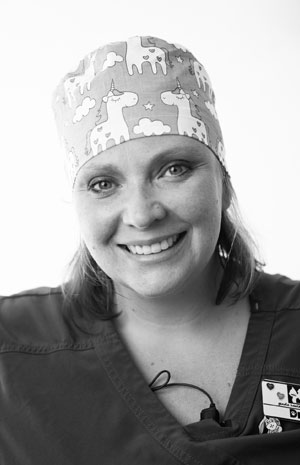 COURTNEY, CERTIFIED VETERINARY TECHNICIAN
Courtney first came to the gentle healer as a high school job shadow. She joined our team in 2018 as a veterinary assistant. She worked hard toward becoming a Certified Veterinary Technician while working as an assistant. Courtney graduated the vet tech program in May of 2020 and passed her boards that August. Courtney enjoys assisting Julie with her Puppy kindergarten classes. She has 2 feline foster fails, Ralphie and Lizzy, and one adorable Australian Shepherd named Oakley. Taking a weekend or an end of the day horseback ride is how Courtney loves to spend her time and unwind.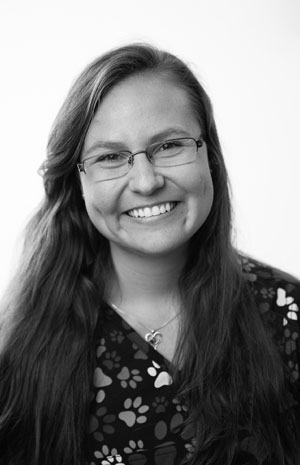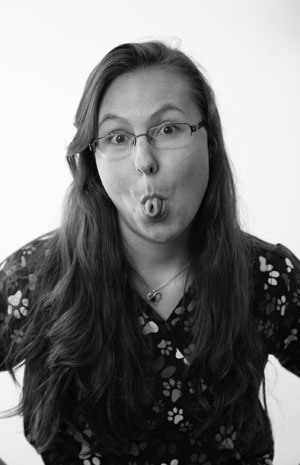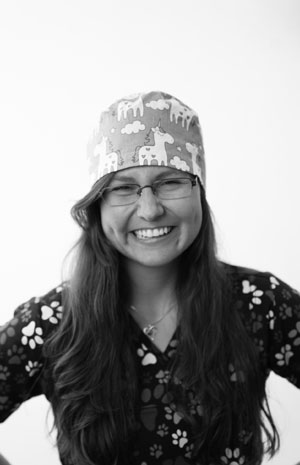 KATELYNN VETERINARY ASSISTANT
Katelynn joined the Gentle Healer family in 2019 as one of our Customer Service Representatives. Throughout the past few years, Katelynn has taken on many responsibilities and worn many hats within the clinic. She is currently enrolled in the Certified Veterinary Technician program at MATC in Madison. As she has gained more experience both in the clinic and through her continued education, she has taken on a more hands on clinical role, branching out beyond routine CSR responsibilities. Katelynn is our "go to" person when it comes to prescription foods. If you have any questions feel free to contact her. Katelynn also enjoys assisting Julie with Puppy kindergarten classes.
In her off time, Katelynn occupies her time with Casper, Luna, and Tater, her four-legged fur babies. She currently lives on a farm and holds true to one of her other loves, cows. She spent 5 years milking, feeding, and taking care of the calves on a farm.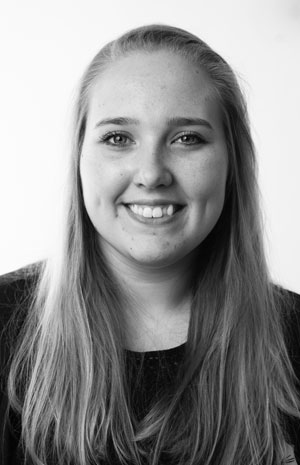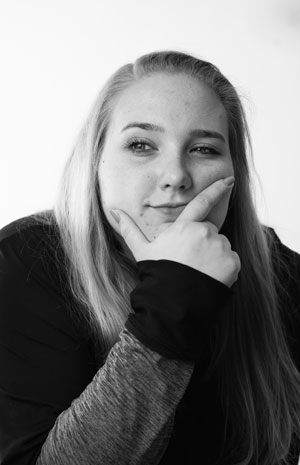 HEATHER, CUSTOMER SERVICE REPRESENTATIVE
Graduating from UW-Stevens Point in 2019 with a degree in wildlife Ecology and captive wildlife. She is a recent transplant to the Watertown area and is new to the Gentle Healer team. She is continuing to expand on her love of animals through continued education and is now enrolled in the Vet Tech program at MATC. She started at the Gentle Healer in October of 2021 as a Customer service representative. She is one of the wonderful voices you will hear on the phone at the front desk. Heather has a love for bobcats. She has one rescue cat named Ace.
EMILY, CUSTOMER SERVICE REPRESENTATIVE
Emily is one of the newer additions to the Gentle Healer crew as of October, 2021. She comes to us with some excellent veterinary experience which aids her in her current role as a customer service representative. She would like to work towards becoming a veterinary assistant or a certified technician. While she does not have her own horse, she has always loved them. She shares her love between her two cats Lucy aka Lucifer and Tootsie.