The temperatures have plummeted. The sidewalks are covered in treacherous ice. The hard snowpack is rough on your dog's paws, and there's dangerously toxic salt and isomalt everywhere you look.
Despite the unpleasant parts of the outdoors in winter, it's still important for your pets' mental and physical health to stay active and entertained each and every day – no matter how chilly or wet the weather might be.
Thankfully, there are plenty of ways to get active and have a little fun with your pets while staying inside the comfort, warmth, and safety of your home. Next time you're stuck indoors with your pets on a wintery day, give the following indoor activities a try!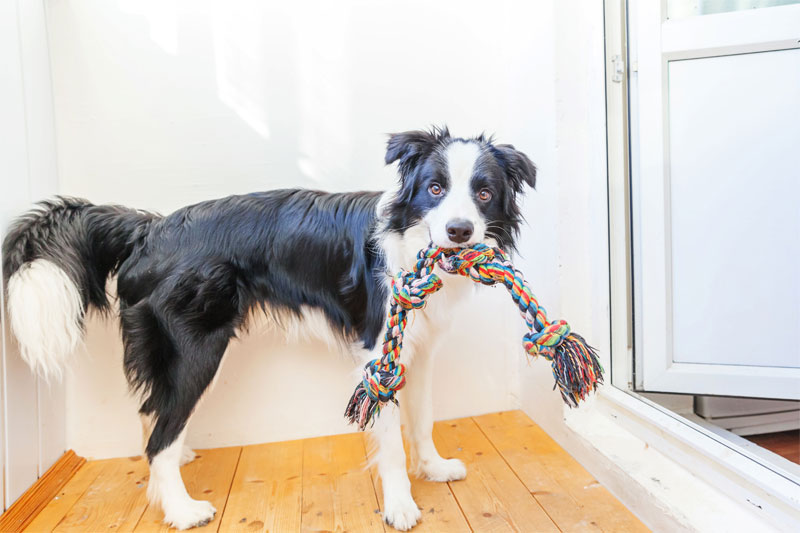 5 Indoor Activities to Do With Your Pets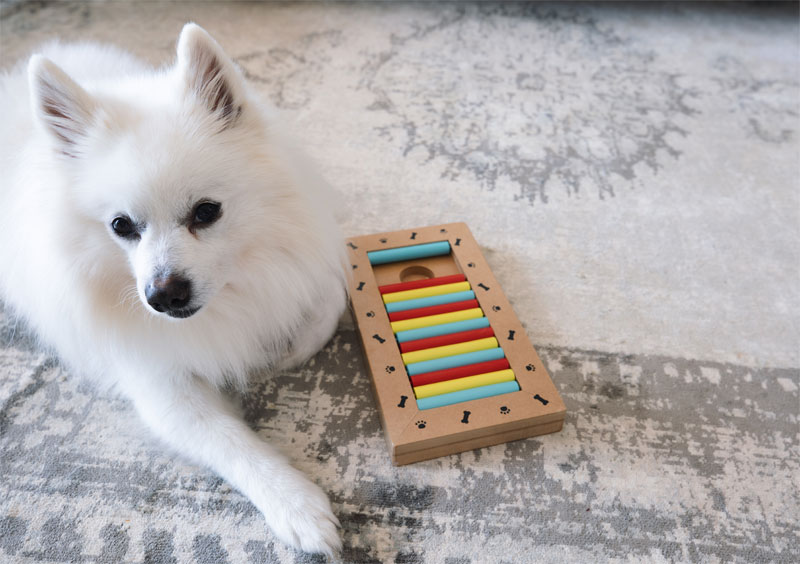 1. Build an Obstacle Course
Use cushions, chairs, blankets, and a hula hoop to build an agility course for your dog. Just be sure to reward them with a nice treat at the end of the run.
You can hide from your pet, hide a favorite toy, or hide a toy stuffed with treats somewhere in your house and encourage your dog to find it.
Puzzle toys have treats hidden within them but your dog has to solve the toy first. These provide hours of mental stimulation, entertainment, and activity.
Snuffle mats turn dinner into an activity. (They're also a good solution for slowing down dogs that eat too fast!) These mats mimic the way a dog might eat in the natural world, helping them hone their foraging abilities while keeping them mentally engaged.
Get a strong rope toy, hold onto one end, and let your dog bite the other. Then let the tug-o-war begin. This is a great game for dogs who have already learned their obedience and manners. However, it's not always recommended for puppies since it can teach them some bad habits by associated play with tugging things away from their owners.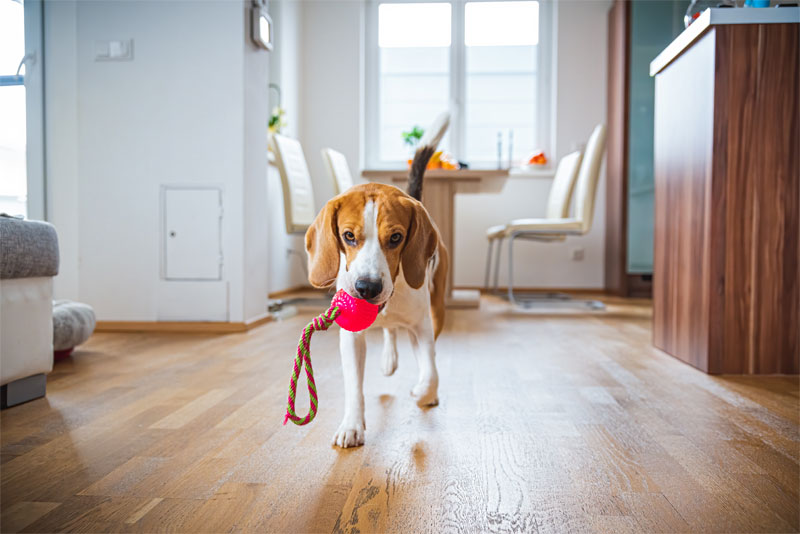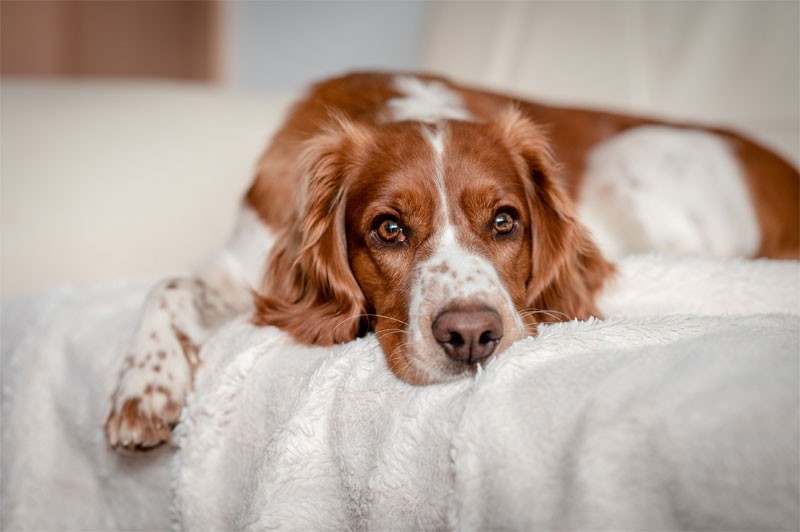 Schedule a Winter Checkup With a Veterinarian at Animal Wellness Center
If you're concerned about your pet's winter health or weight, we welcome you to schedule a wellness appointment at Animal Wellness Center. We can talk with you about your pet's winter lifestyle, diet, activities, and more to ensure your pet's ready to hit the ground running once the ice thaws.