How to Hit the Road and Have Fun With Your Pet: 5 Tips for Car Trips With Pets
Nothing beats hitting the open road for a car trip with your best furry friend by your side. Traveling with pets, though, is more complicated than choosing a destination and taking off; it requires careful planning and packing to make sure you and your pet have a fantastic time.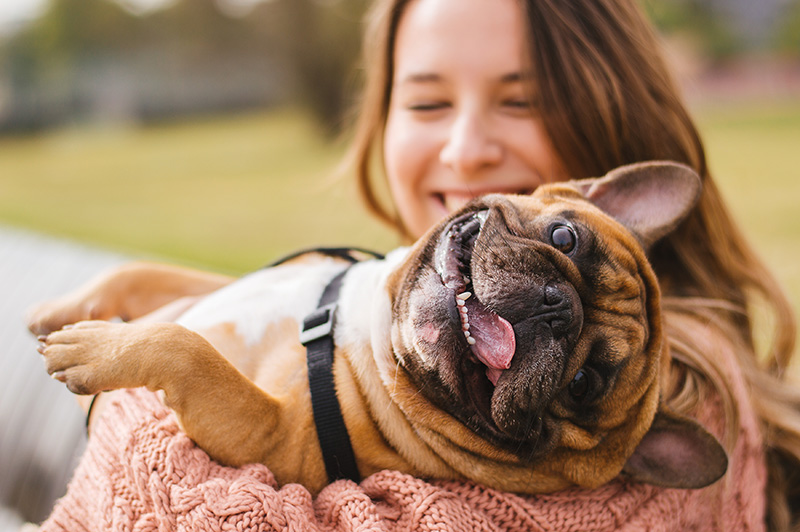 5 Tips for Better Road Trips With Your Pets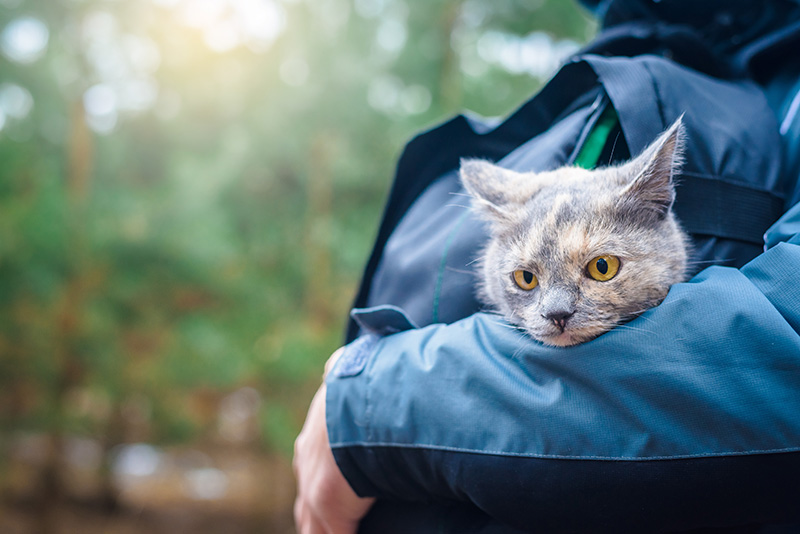 1. Schedule Plenty of Breaks
Make sure to schedule time for plenty of breaks and plan good places to stop along the way before leaving. Be sure you have a secure harness and leash for your pet.
2. Give Your Pet a Designated Spot
Traveling with pets is safer if your pet has a spot to relax safely and securely. Small pets can travel in pet carriers. Larger pets should have a designated dog bed and vehicle harness.
3. Pack Extra Pet Supplies
Bring more food and water than you need. Remember your
pet's medications
, poo bags, toys, bed, and an extra leash.
4. Don't Roll Down the Windows
Yes, pets love to feel the breeze in their fur, but rolling down the windows actually exposes your pet to dust, debris, and allergens that can lead to eye and ear infections. It's better to leave the windows up and crank the AC.
5. Get a Microchip Before You Leave
Pets are more likely to become afraid, disoriented, and get lost when they're visiting unfamiliar places. Schedule an appointment to microchip your pet before you leave. Then you can have peace of mind that your pet is outfitted with permanent identification. Be sure your contact information is kept current in your pet's microchip database.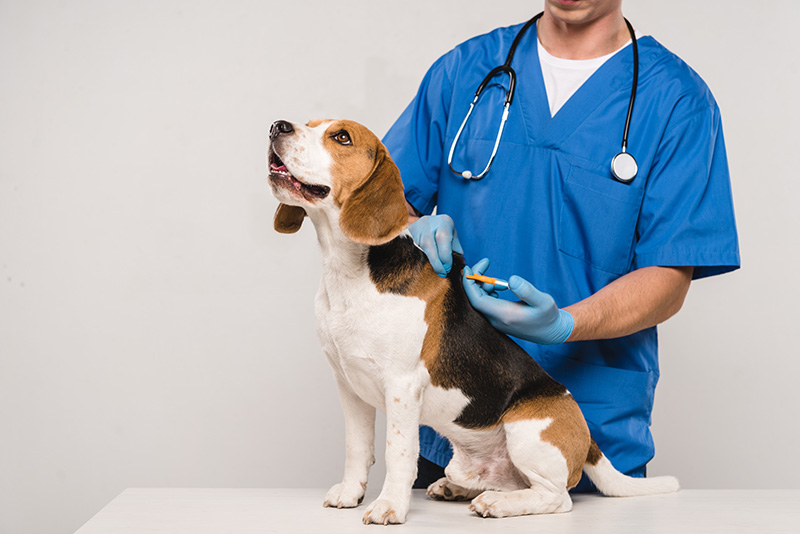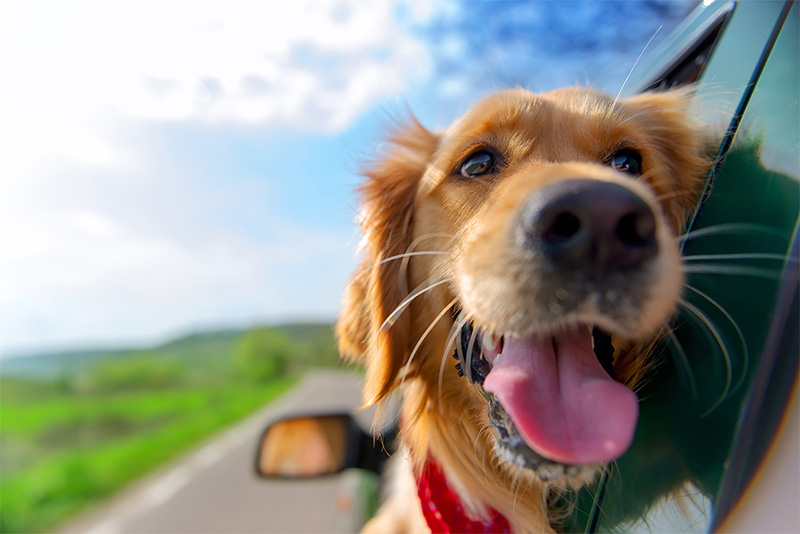 Make Sure Your Pet Is Travel-Ready With a Checkup at Animal Wellness Center
Before you hit the road with your pet, getting a
clean bill of health
from a veterinarian is a good idea. Plus, if you plan to cross state lines or travel to a different area with your pet, then it's good to make sure your pet has all of the necessary vaccinations, parasite protection, and paperwork to ensure they can travel safely and legally all the way to your destination.